Thousands of people gathered in Tõrva in southern Estonia at the weekend to take part in the biggest light festival of the summer, Tõrva Tulede Öö.
Thirty installations were on display on Saturday night on a unique light and music trail around Veskijärve in South Estonia.
The event was the culmination of the Tõrva Tule-Päevad (Tõrva Fire Days) festival which took place for the fourth time and attracted around 10,000 visitors.
Bands Terminaator, the Karl-Erik Taukar Band and Freddy Tomingas & The Riff performed at a concert before the opening of the light festival.
https://news.err.ee/1609042664/gallery-thousands-attend-estonia-s-largest-summer-light-festival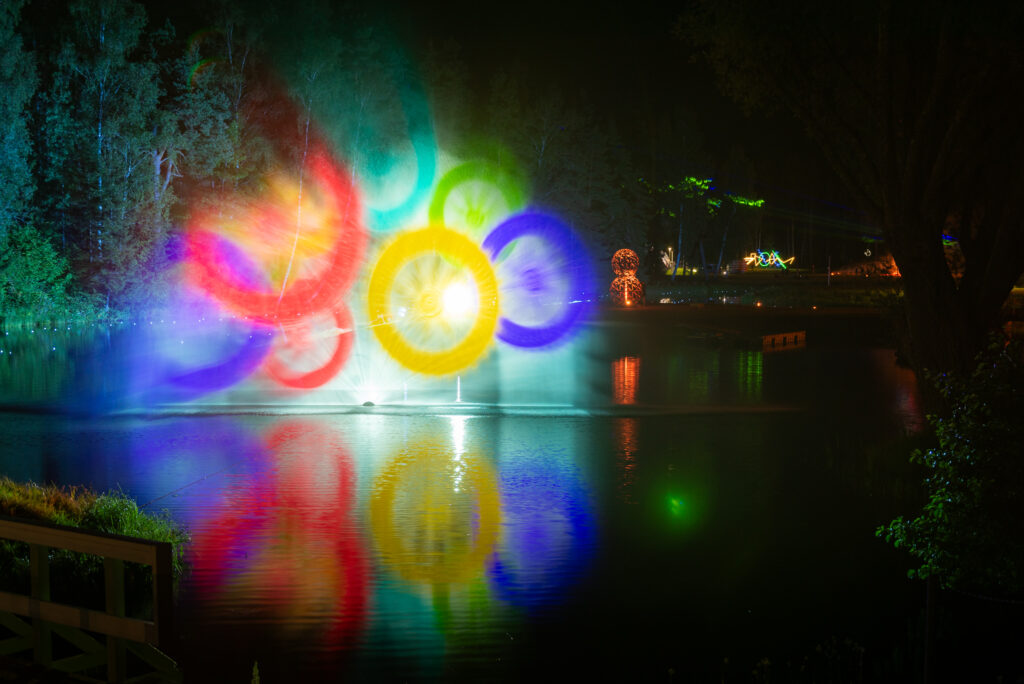 See more photos of Tõrva Fire Night HERE.