Tõrva tourist area is waiting to be discovered!
Tõrva parish is located in southern Estonia, in the historical Mulgimaa region. Mulgimaa fascinates both with its unique nature and rich past, as well as with modern day exciting ventures and active people. The cultural core of Mulgimaa historically included the parishes of Halliste, Karksi, Helme, Paistu and Tarvastu. Tõrva parish is located in the borders of the former Helme parish, which is one of the oldest parishes in Estonia.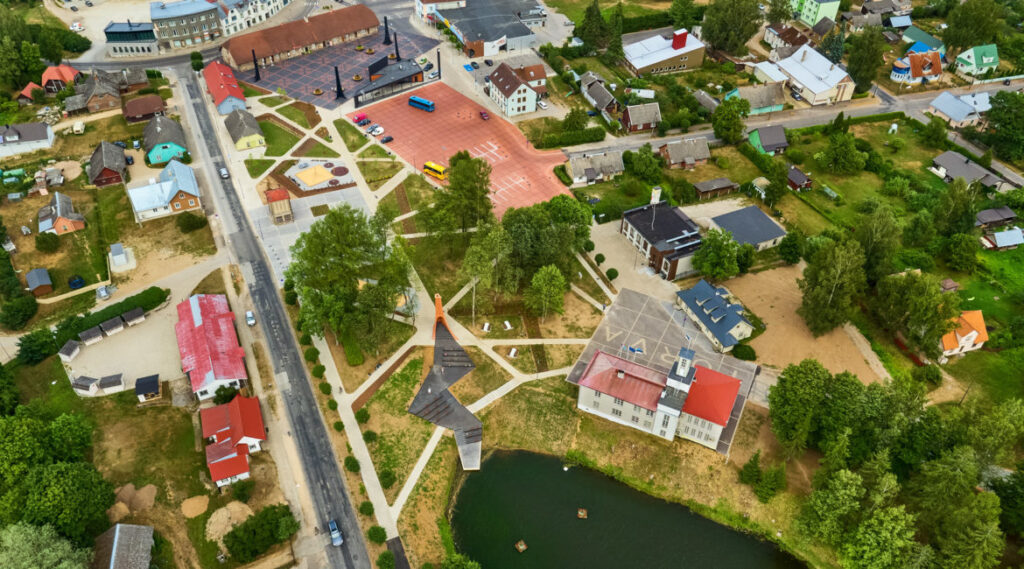 If you want to know more about the Mulgimaa, then you should visit Mulgi Experience Centre. The centre is a Mulgi landmark and bears the identity of Mulgi people. It is an architectural attraction, a museum, a centre for organising various events and a Mulgimaa information centre, as well as a sales centre for local products and services.
Mulgimaa has been described as the Estonian Tuscany and Tõrva as the resort of Mulgimaa – this is also the name of the Tõrva Central Square which was completed in 2018 and won the title of the best engineering structure in Estonia. The central square can be enjoyed in many ways –  children can have fun on the playground, the older ones can play table tennis, families can have a picnic and take part in events. There are often various exhibitions in the central square for visitors to explore. In 2020, the first sand sculpture "Mulgi näkk" ("Mulgi mermaid") in Tõrva was erected which turned out to be so popular that in the summer of 2021 an entire park of sand sculptures was created for everyone to enjoy. In 2022 the whole Freedom Park was built in support of Ukraine. The most important one – sand sculpture depicting Ukrainian President Volodymyr Zelensky as part of the Statue of Liberty still stands proudly.
Did you know that Tõrva is the largest city in Mulgimaa?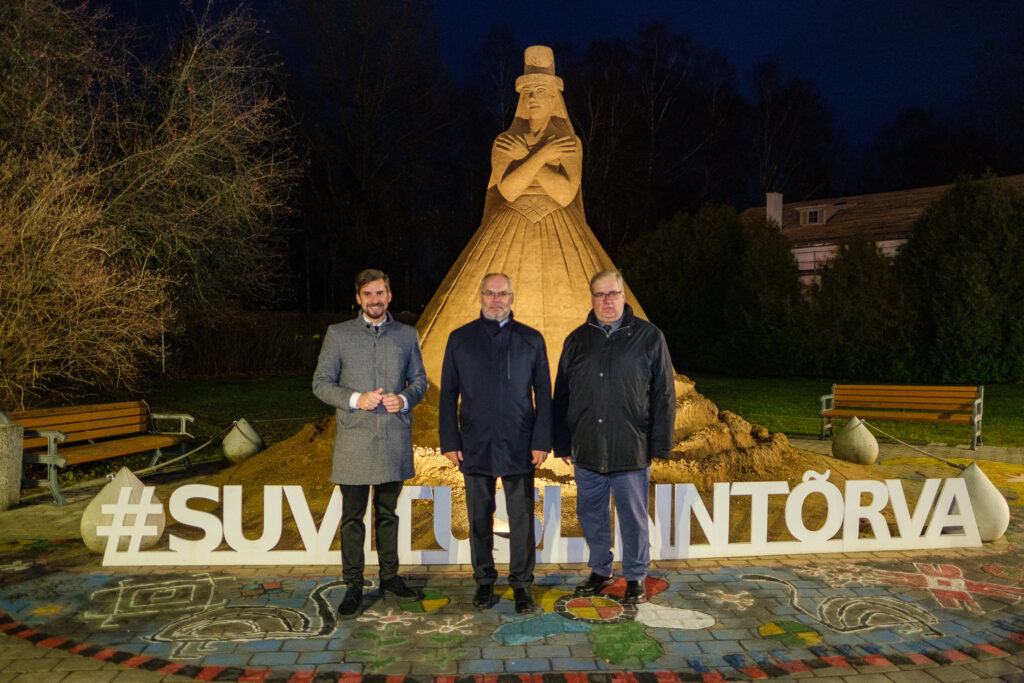 By the decision of the Republic of Estonia, Tõrva was granted the status of an official summer town already in 1937. Tõrva is still a valued summer resort and during the summer visitors from near and far will find their way here for a number of reasons. There are four lakes in Tõrva: Vanamõisa, Riiska, Veskijärv and Tikste reservoir. One of the special features of Tõrva is that the untouched nature of the Õhne river valley lies right in the heart of the city. The landmark Tar Furnace, built by lake Veskijärv, with its steps on the shore, attracts those in the central square to discover this ancient world.
Vanamõisa and Riiska lakes are official swimming beaches which mean that during the summer lifeguards are on duty and there are several attractions for children to enjoy. Pleasant summer destinations can be found across the parish – Pikasilla recreation area at the southern tip of Lake Võrtsjärv is strategically located by the waterway, at the mouth of the river Väike Emajõgi, where you can find everything you need to enjoy a nice vacation and do some fishing. Tõrva parish is also the location for the mysterious lake Koorküla Valgjärv, one of the ten deepest lakes in Estonia, which hides the ruins of an ancient settlement.
Did you know that the highest diving tower in the Baltics with a height of 11 meters is located at Lake Vanamõisa?
One of the most important events of the year in Tõrva parish is the Tõrva Fire Days, an event that fills the whole parish with guests coming from near and far. The family festival lasts several days and includes activities for all ages, sports fans and culture lovers. In 2007-2017, a spectacular open-air performance Tõrva Loits (The Spell of Tõrva) took place and in recent years the culmination of the festival has been the Night of the Lights in Tõrva which combines unique lighting installations, live fire, music and dance.
High culture events can be enjoyed in the Tõrva Church-Chamber Hall, which is a multifunctional cultural center hosting 35-40 concerts a year in addition to lectures, events, conferences and art exhibitions.
Did you know that during the Night of the Lights event nearly a thousand candles are lit on Lake Veskijärv?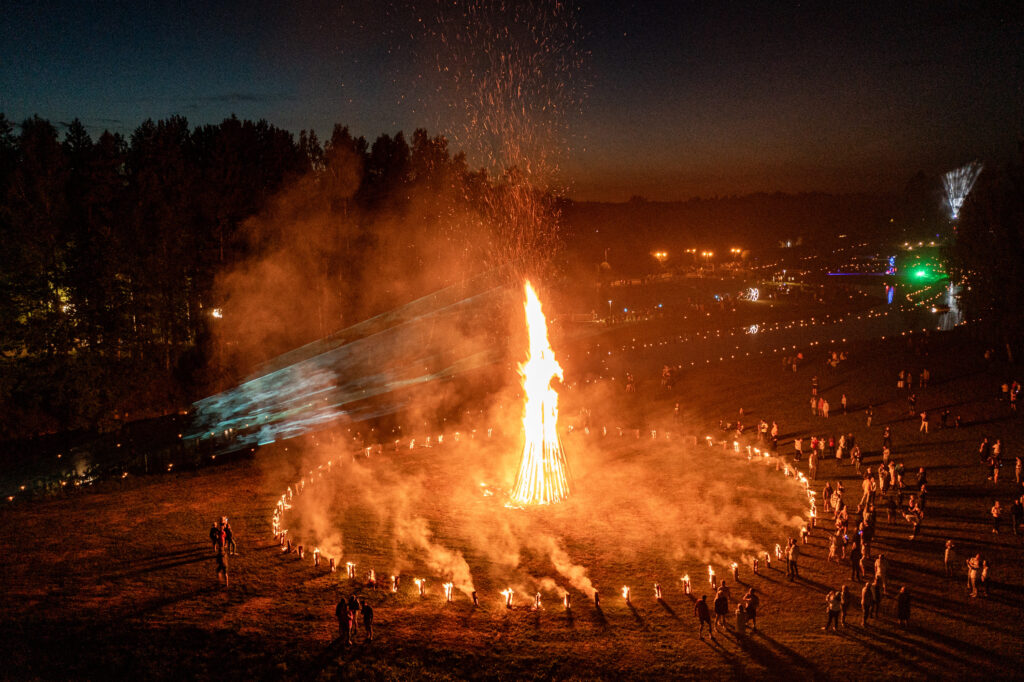 Excellent opportunities for sports enthusiasts have been created in Tõrva parish. Tõrva health trail is located in the scenic park forest surrounding lake Vanamõisa, winding along the tracks in the ancient park around the lake. The hiking tour starts from the park of Tõrva Gymnasium and there are many things to see along the trail: Keisripalu forest, Orjakivi sacrificial stone, Helme cemetery, Tikste ancient valley with Tikste and Pokard reservoirs and Tikste creek, on the shore of which you can see a sandstone outcrop and an old spring which was believed to have medicinal powers. In 2017, Tõrvahealth trails hiking circuit was voted as the best health sports facility. Tõrva health trails have excellent opportunities for skiing, running and hiking. In 2021, Tõrva stadium was thoroughly renovated and the water and sauna center Tõrva Veemõnula was opened. The health trails and disc golf course form an excellent sports complex , which was awarded with an honorary recognition from the Estonian Olympic Committee.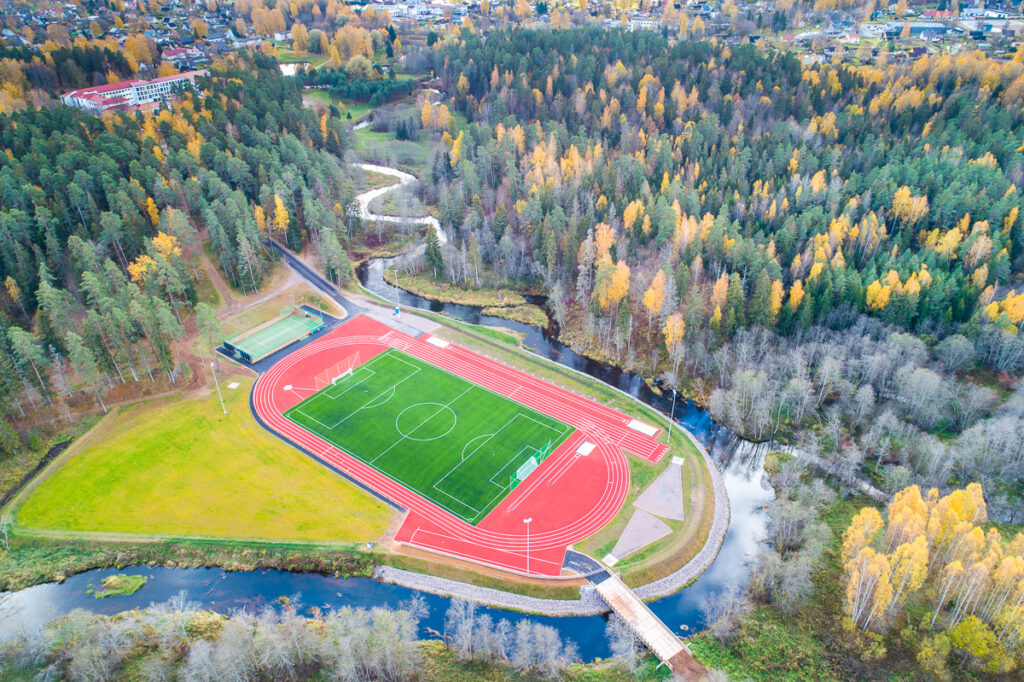 A health trail can also be found in Hummuli manor park, which is one of the best examples of English-style parks in Estonia. Soontaga hiking trail s a great place to enjoy pristine nature. Loodusturism.ee offers bog shoe trips in Rubina bog and the Teringi study trail; Mulgi parish is only 40 kilometres away from Tõrva. In addition to the Tõrva disc golf course, you can also play disc golf in Hummuli, Ala, Pikasilla and Ritsu.
If you need some additional excitement during winter then head to Otepää, the winter capital of Estonia – Kuutsemäe resort is just a half-hour drive away from Tõrva.
Did you know that Magnus Kirt, the best Estonian javelin thrower, is from Tõrva?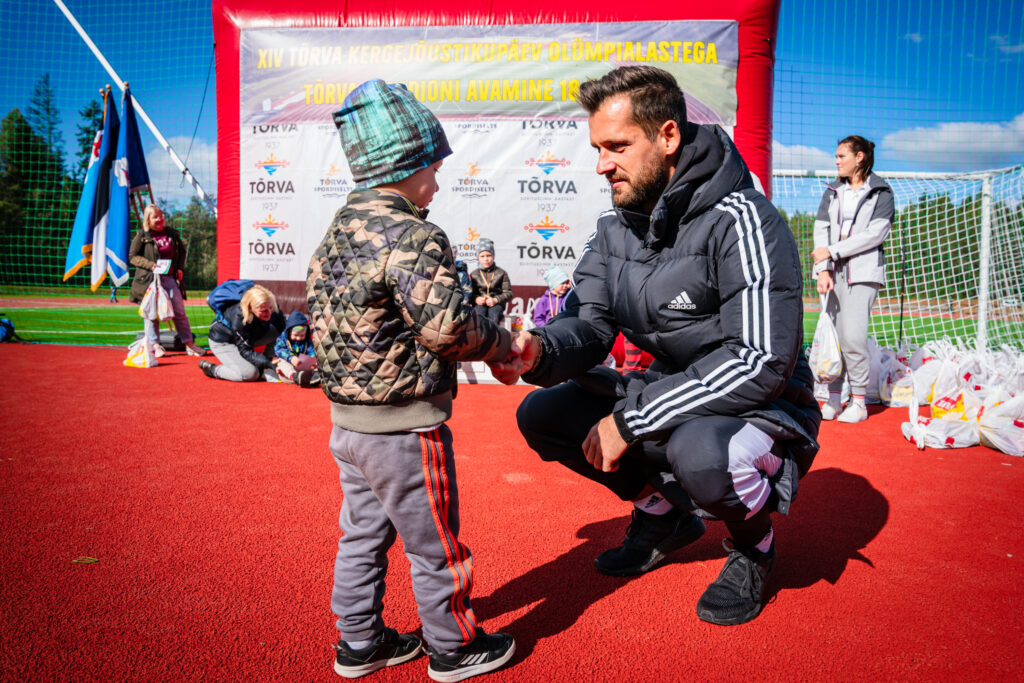 There are several unique sights in Tõrva parish that make it an exciting tourist destination for history buffs and thrill seekers. Less than 10 kilometres outside the town of Tõrva in Jõgeveste is the only mausoleum in Estonia – the final resting place of the famous military leader Barclay de Tolly who defeated Napoleon.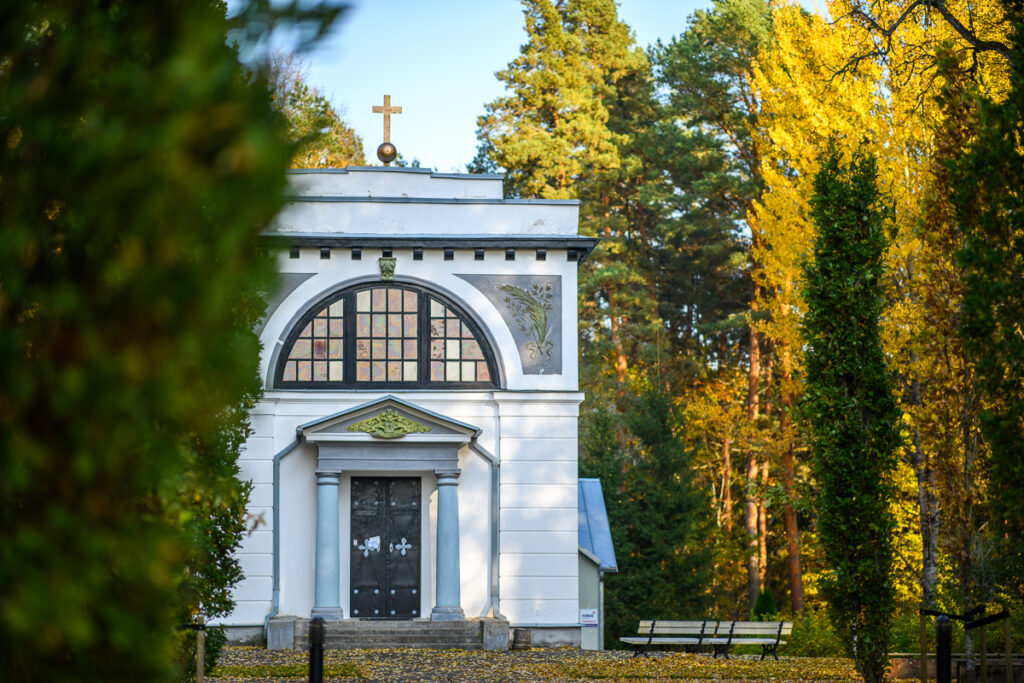 Those interested in history are welcome to the Helme Parish Museum right next to the town of Tõrva, where you will not only see preserved items, but also conserved memories where each item can tell a story about its maker, user or owner. The ruins of the grand Helme church and the ruins of the Helme order castle are waiting to be discovered nearby the Parish Museum. When visiting the ruins of the order castle, make sure you also visit the caves of Helme. Although some of the caves have collapsed over time, several passages are still waiting for visitors. You can also find interesting caves in Koorküla village. The caves of Koorküla, which according to folklore are also known as the Hell's Tomb and a place of ghosts, are also still accessible.
Military enthusiasts are welcome to Käre battlefields, where it is possible to experience history at its best, picturing you in the battlefields of 1944. Valga Military Theme Park is less than 30 kilometres from Tõrva.
Did you know that caves were used as a refuge during the war?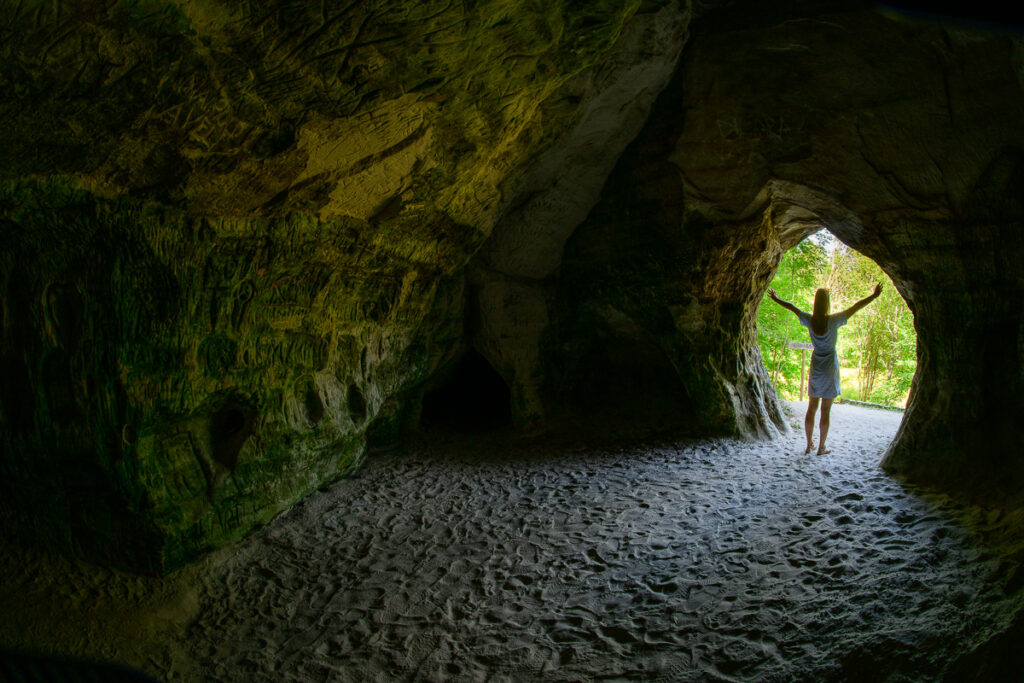 In the center of Tõrva you can enjoy the art of cinema in the Stalinist-style built cinema Koit. There are also other exceptional buildings nearby that hold a very valuable place in cultural history. The characteristic Tõrva tavern building, built in 1834, is still a symbol of the parish center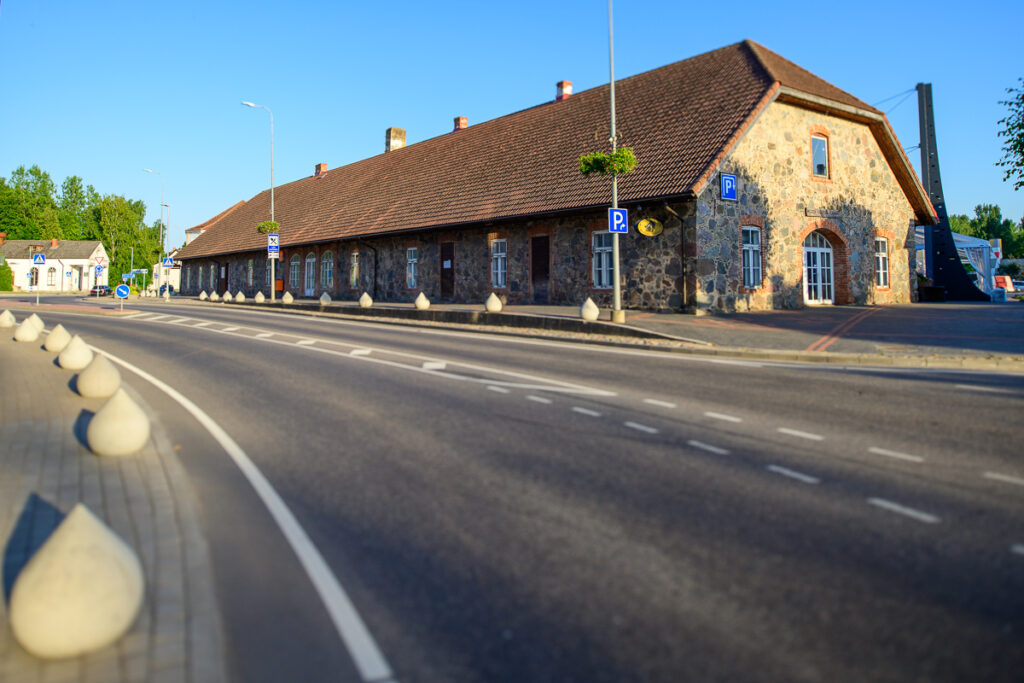 There are several well-preserved manors around Tõrva, the most famous of them is probably Taagepera castle, where Castle Spa Wagenküll now operates. A majestic neo-Gothic knight manor can be found in Hummuli, which currently houses a primary school. Holdre manor is now renovated and the National Piano Museum has found its place there. If you want a truly luxurious accommodation, it's worth going to Pokardi Manor, where The Manor Sports & Spa operates. In addition, you will find a knight manor in Riidaja – this manor is one of the best preserved baroque wooden manors in Estonia and currently houses Riidaja library.
Did you know that in addition to its own cinema, Tõrva also has its own radio periodically?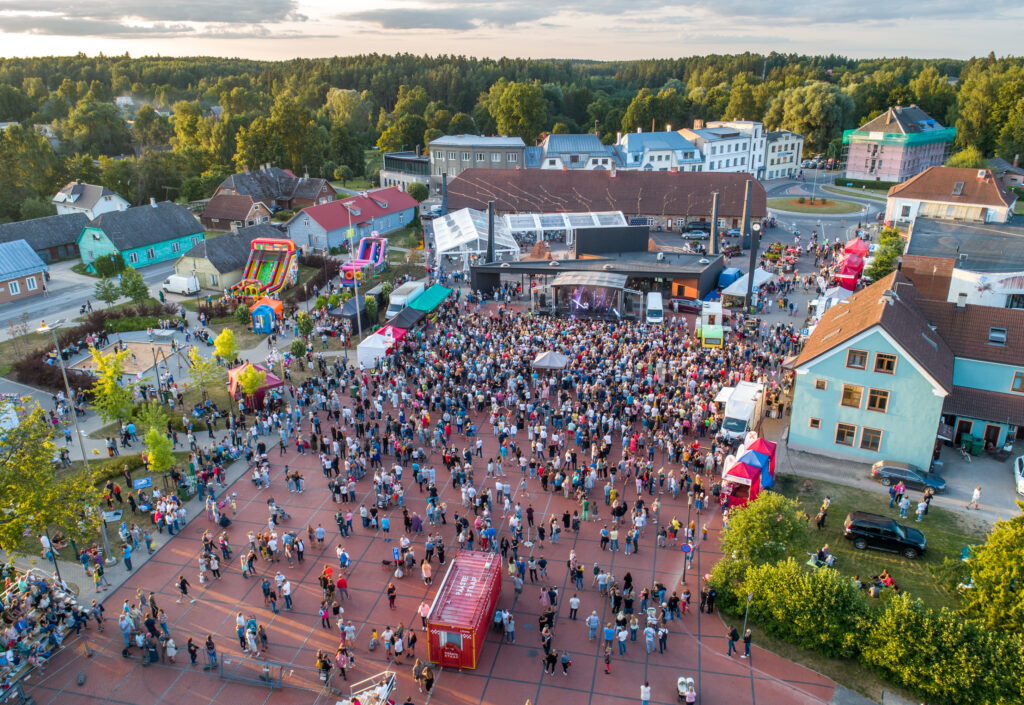 Visit Tõrva!