The XII European Sauna Marathon will take place over two days in Otepää & Tõrva. For the first time, it will take place over two days on February 17 and 18 and participants will receive extra points for completing both days. A limited number of sauna marathon tickets will go on sale at Piletikeskus on January 16 at 9 am. It's €150 for a team of up to four people.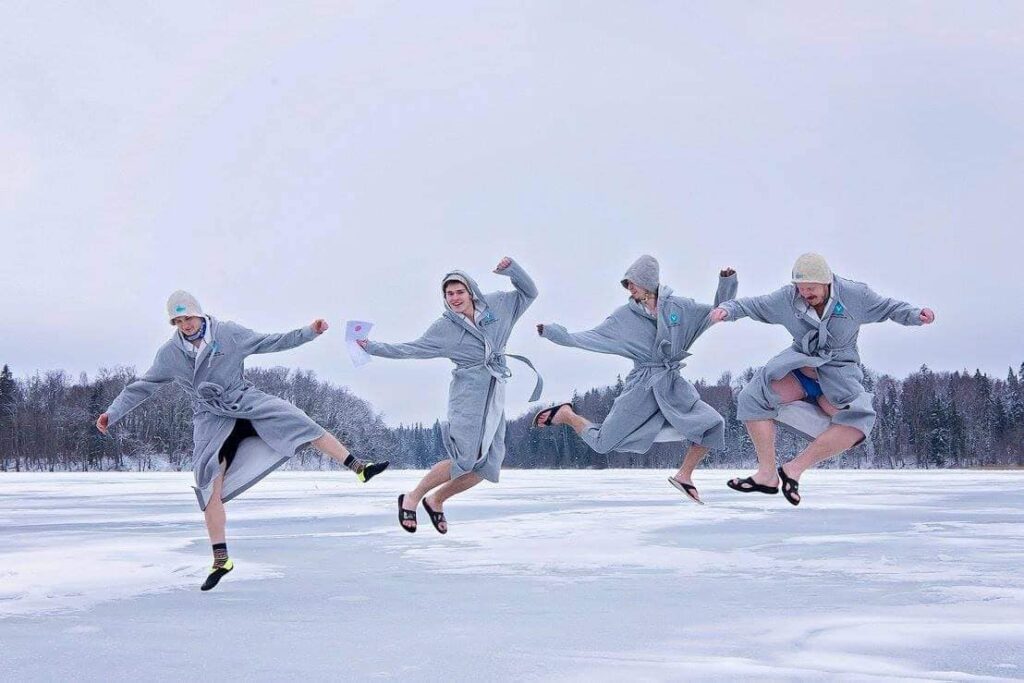 Estonia's winter capital, Otepää, will again host the main competition on the Saturday, but nearby Tõrva will host the 'warm-up' race on Friday — enabling participants to visit many more weird and wonderful saunas and spend more time enjoying south Estonia.
"The European Sauna Marathon has not been held in Otepää for two years due to the coronavirus so we are delighted to be able to make sauna lovers happy again and to make the event even bigger," said the main organizer of the sauna marathon, Otepää municipality sports adviser Ago Arro. "This year, many innovations and new saunas and special sauna experiences are planned. As usual, several awards are planned — in addition to the main award, there will be special awards for the best costume, sauna spirit, and many more."

The European Sauna Marathon is a fun orienteering race between a wide range of saunas. Participants compete in teams of four and need a car. During registration, you'll be given a map with a list of saunas to visit, your tracking device for checking in and out of each sauna, and your start time. The start times are staggered to avoid overcrowding, but you can also choose the order to visit each sauna. Your team must spend at least three minutes in each leiliruum (sauna hot room) then you can also visit hot tubs and ice holes along the way.
The saunas are also competing with each other to offer the best experience — from live music to delicious food! When you complete the course, you'll need to vote for your favourite saunas based on a range of categories.
The main prize is a hot tub by Lemmik Mees OÜ, and there will be a number of other special prizes for participating teams and saunas.
The European Sauna Marathon has grown exponentially, bringing visitors from around the world, as well as lots of international media coverage — all of which has helped boost sauna tourism and industry across Estonia while celebrating our rich sauna culture. To get a sense of what to expect, you can watch a BBC Travel Show report of a recent European Sauna Marathon here.
Now Otepää municipality has joined forces with Tõrva municipality to further widen the competition. Participants this year receive extra points for completing both days.
The XII European Sauna Marathon is organized by Otepää municipality, Tõrva municipality, Otepää Cultural Centers, sauna owners with their committee, and plenty of volunteers. The cooperation partners are Sky Plus, Tõrva Veemõnula, Kanal 2-e Reporter, Aasta Auto — Škoda's representative in Tartu, and EstonianSaunas.com
Journalists can contact the organiser, Ago Arro, by email at saun@otepaa.ee or by phoning +372 523 5762.
Photos of past events for anyone to use are available here.
More information for participants will be announced in the near future and we'll keep you updated here on this blog — although you should also follow the saunamarathon on Facebook. Updates will also be posted to www.otepaa.ee.